Extra, extra, read all about it – Trenton is making headlines and breaking records yet again!
Pollstar has released the 2023 mid-year top 200 arenas worldwide for tickets sold from November 17, 2022, through May 17, 2023, and Trenton's local CURE Insurance Arena ranked at the 151st spot with 46,192 tickets sold! The list includes all arenas worldwide, and with the success of various sold-out 2023 shows such as Hot Wheels Monster Trucks LIVE, Los Tigres Del Norte, GHOST, JoJo Siwa, and WWE, the 2022-2023 year has brought record-breaking success to the 10,000-seat arena. These sales numbers do not include events such as Disney on Ice (25,000 tickets sold) and sporting events such as cheerleading, lacrosse, and basketball, which are not reported to the publication.
For arenas with 10,000 or fewer seats, the CURE Insurance Arena placed #25 worldwide for the most tickets sold within this arena scaling range to start the year. Upcoming events at the CURE Insurance Arena include AEW's Ring of Honor Pay-Per-View live wrestling event on July 21, Nickelodeon's Monster High family show in December, the return of the Trenton Punk Rock Flea market, and other displays to be announced soon. Tickets for these and other shows are available at cureinsurancearena.com or Ticketmaster.com.
About OVG360
Oak View Group's OVG360 is here to reinvent and reimagine the sports and entertainment industry to serve better and inspire artists and athletes…clients, and communities. OVG360 will provide a wide variety of support to our venues and third-party clients sponsorship and premium sales support, green operations, public safety consulting, parking services, booking & content development support, technology integration and project management services, financing solutions, etc. Visit OVGFacilities.com for more information!
About CURE INSURANCE ARENA
The CURE Insurance Arena is Mercer County's 10,000-seat multipurpose arena in Mercer County, NJ, which holds over 150 events annually. OVG360 provides Venue Management, Food Services & Hospitality, and Corporate Partnerships at the CURE Insurance Arena. To learn more about upcoming events in the Capital City, please visit the CURE Insurance Arena website here: Home – CURE Arena.
Facebook: CUREInsuranceArena
Twitter: CUREarena
Instagram: CUREarena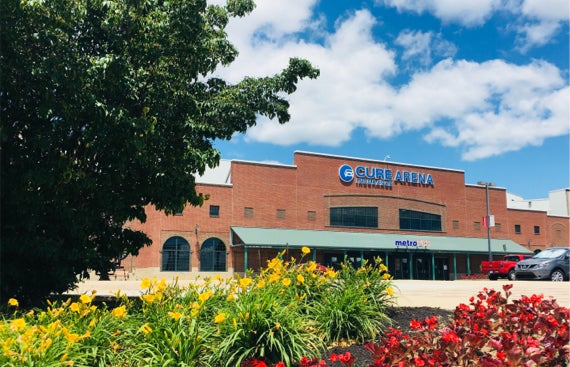 About Author