September weekends just got better in Trenton at the New Jersey State Museum's Planetarium. Four incredibly imaginative shows are offered this month, and they are available on any weekend for only $7 for adults or $5 for children under 13.
Regularly scheduled new shows typically feature state-of-the-art full-dome video presentations. The Planetarium produces traditional sky programs as well as full-spectrum laser programs, due to the generous support of the Prudential Foundation. The Museum's comfy, uniquely-designed reclining seats accommodate audiences of up to 140, zooming the visitor through the solar system with customized star talks.
Here are four of them, as described by their creators, for your immersive viewing and listening pleasure:

Noon
Tales of Maya Skies
New, "Tales of the Maya Skies" immerses viewers in the wonders of Mayan science, cosmology and myth, as visitors are taken back in time to the jungles of Mexico and to the cities and temples of the ancient Maya.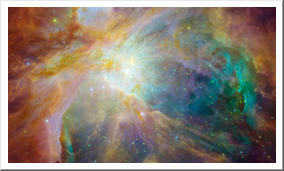 The beautifully illustrated story reveals how the Maya scholars developed a sophisticated understanding of astronomy, architecture, and mathematics that enabled them to predict solstices, solar eclipses, weather patterns and planetary movements, and through this knowledge make sense of the world around them. Suitable for all ages.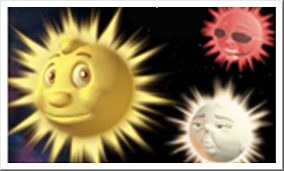 1:00 p.m.
The Little Star that Could
Little Star is an average yellow star, searching for planets of his own to protect and warm. Pairs with the Early Learning program Stars & Shapes Forever.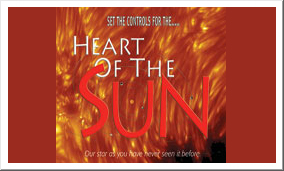 2:00 p.m.
Heart of the Sun – NEW
New space-based telescopes, along with a new generation of terrestrial instruments, capture both the fine surface detail and the vast eruptions of the corona with unprecedented clarity and for the first time take us right inside a living star. From the Neolithic sky watchers of Europe to the solar observatories and blood sacrifice of Mesoamerica to the sun gods of the Egyptians and Greeks and the dawning of Aristotelian science, The Heart of the Sun reveals how the development of our whole cosmology has been informed by our struggle with this oldest of mysteries. Suitable for all ages.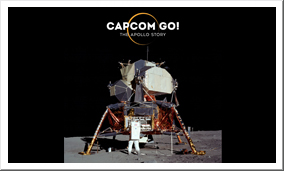 3:00 p.m.
CapCOM Go! – NEW
The Apollo Story – An immersive, historical documentary that showcases the achievements of the Apollo program and what it took to put the first human on the Moon. It introduces a new generation to the immense challenges they overcame and will inspire them to become the explorers, designers, engineers, thinkers and dreamers of the future. Suitable for all ages. This show is a great way to celebrate the 50th anniversary of the Apollo 11 Moon landing, and a perfect complement to the exhibition "Many Inspired Steps" on view in the Museum's Riverside Gallery through November 10.
Happy Birthday from the New Jersey State Museum!
Bring your child to the Planetarium for his or her birthday to receive a free gift! Just tell the box office when buying tickets and give them the birthday child's first name. They will give your child the free gift and the Planetarium will announce the birthday. If you call three or more business days in advance, the Planetarium will also add a banner to the dome to celebrate! To add the banner, contact William Murray at 609-826-3940 or William.murray@sos.nj.gov
For detailed times, dates, and parking info, you can refer to: https://www.nj.gov/state/museum/dos_museum_programs_planetarium.html
About Author