Only two more Saturdays remain to grab your board, get to the park and practice your ollies as the Trenton Winter Skateboarding Program convenes on February 22 and 29 for the season. From Noon to 6:00 p.m., you can polish your performance with tips from the local pros who care for the facility as well as use it. This season Freedom, as it's known, teamed up with the City of Trenton's Department of Recreation, Culture, and Natural Resources to enhance the skateboarding experience.
Bring your own equipment, or feel free to use one of their free helmets and boards, at the Roebling Wire Works building (675 South Clinton Avenue), the only indoor skate park in the state of New Jersey. You can practice your tricks and learn about the skate park initiative, which is fast becoming a regional fixture. Freedom provides a safe space for skaters of all ages and experience levels to practice their skills and build friendships, no matter what the weather is.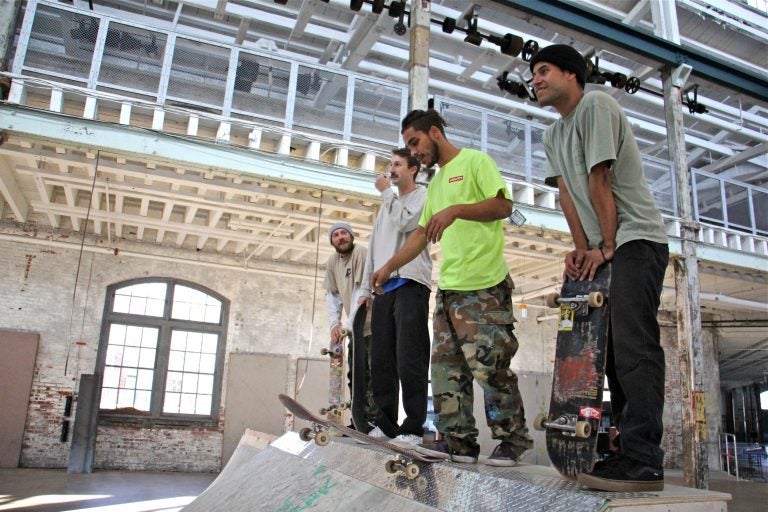 "We had almost 100 people at every event," said Freedom founder and director Jake McNichol, commenting on last year's pilot session. "Kids from Trenton and all over New Jersey. People came down from New York and up from Philly," he added. McNichol started skating on Trenton's street architecture when he was 12. He now has a job with New Jersey's Economic Development Authority, but he still works his board when he gets a chance.
A portion of the building is occupied, but most of the building — most of the time — is largely unused. The large, well-lit space is unheated – with numerous broken window panes. As a winter skate park, it makes no promises to be warm, but it will be dry and enclosed.
McNichol hopes to host art and music events alongside skateboarding. Heat, he says, will be generated by the energy of the participants. "Look, Trenton is a city that's hitting a turning point. It's becoming a real hub of creative culture," he said. "Fun, interesting things are happening in Trenton. Exposing people to that is really important for both skateboarding and also for the City as a whole."
About Author